Welcome to Metalx
Metalx is one of the leading wholesaler of Hay Bale Spikes. We distribute excellent quality, heavy duty Hay Bale Spikes. These Hay Bale Spikes/Tines/Spears are basic essential for every farm. They are also designed for easy insertion and removal from tight centered hay bales. Both round and squared bales can be moved quickly and easily.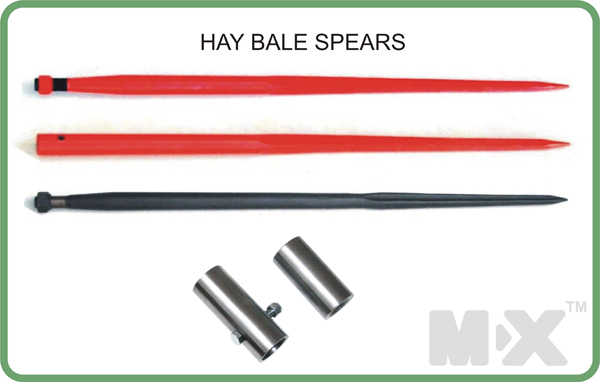 The basic structure for most type of Hay Bale Spikes contains squired tapered shape of 1.4" or 1.8" with round tapered towards the mounting end. Heavy duty high tensile forged heat treated alloy steel is designed for super penetration and removal. The design of the spikes provides our customers with high productivity and therefore, increased profits. These Hay Bale Spikes can simply be inserted into any bale handling attachments such as: Loader Bucket Attachments and Skid Steer Attachments.
We provide wide selection of Hay Bale Spikes and Sleeves to our customers. Accommodating our customers' needs and requirements is our priority. Quality with best prices for our customers is our commitment.